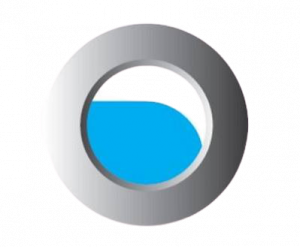 Cybersecurity Analyst [CLOSED]
Job Features
Job Category
Cyber Security
Department
Cyber Security
Application Deadline
26-04-2021

Responsibilities
Monitor for attacks, intrusions, and unusual, unauthorized, or illegal activity
Test and evaluate security products
Keep up to date with the latest security and technology developments
Research/evaluate emerging cybersecurity threats and ways to manage them
Use advanced analytic tools to determine emerging threat patterns and vulnerabilities
Engaging in 'ethical hacking', for example, simulating security breaches
Identifying potential weaknesses and implement measures, such as firewalls and encryption
Investigating security alerts and provide incident response
Coordinating with stakeholders in relation to cybersecurity issues and provide future recommendations
Generating reports for both technical and non-technical staff and stakeholders
Maintaining an information security risk register and assist with internal and external audits relating to information security

Job Requirements
At least 3 (three) years of full-time experience with 2 years of hands-on experience on Cybersecurity or Information Security domain
CCNA / Security+/ Network+ / CEH / SIEM Technology Certification (arcsight , Qradar , Splunk, Mcafee)
Strong Analytical and Problem-Solving Skills are Needed.
Ability to communicate and listen effectively.
Hands-on experience using Linux Operating System.

Good to have (optional)
Experience in security event monitoring.
Experience in Installation, Setup / Configuration, Troubleshooting, Tuning, Diagnostics, and Maintenance of Information Security Related Equipment.
Working knowledge in any of the security Tools like Arcsight, Qradar, Splunk, Mcafee Nitro, Alienvault Usm Anywhere.

Educational Qualification
B.Sc. in CSE/ CS/ IT/ ICT/ ETE (Minimum 4 years) from reputed public or private university of Bangladesh or abroad. Experience in security event monitoring.

Employment Status
Employment Type: Full Time.
Office Hours: 9:00 AM – 6:00 PM, 6 days per week
Weekend: Friday
Benefits Provided by the Company
Salary: Market Competitive
Salary review: Yearly
Festival Bonus: As per policy
Other benefits as per company policy