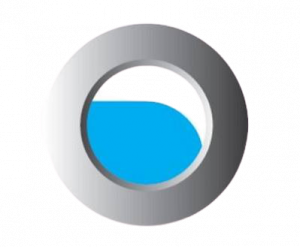 Head of Cybersecurity [CLOSED]
Job Features
Job Category
Cyber Security
Department
Cyber Security
Application Deadline
10-11-2021
Overview
We are looking for a candidate to lead our Cybersecurity team. The ideal candidate must be from a Cybersecurity background and have years of hands-on Cybersecurity solutions deployment experience. Must also have significant experience in delivering information security audit project(s).
Job Requirements
Manage a team of highly skilled security and platform engineers.
Collaborate with multiple OEMs to provide seamless support to securely enable business functions.
Evaluate, design, deploy, support, and monitor information security systems.
Build and execute project roadmaps.
Work with the technical operations team to implement information security solutions.
Lead and manage security incident response activities and forensic investigations.
Lead the implementation of best-practice security procedures, standards, and guidelines.
Work with the CIO to design and implement a security posture that enables innovative information security solutions while protecting valuable data.
Qualifications
Minimum 8 years of on-the-job information security experience.
Minimum 5 years managing technical teams.
Bachelor's degree in Computer Science/Engineering/Information Security or equivalent work experience
CISSP/CISM/CISA/Security+/CEH/CHFI or comparable Information Security Assurance certifications are preferred.
Experience with financial industry security governance, including PCI DSS/ISO27001 regulations.
Self-starter, able to work with a mix of technical and non-technical clients.
Strong documentation skills are a must.
Ability to perform technical risk assessments, triage security-testing results, and manage security response actions.
Ability to manage a team of engineers to drive the completion of projects and initiatives. Demonstrable expertise in:

Linux / Windows / workstation / mobile device security hardening.
Understanding Cloud Security best practices.
External Regulatory compliance efforts, specifically PCI DSS/ISO27001.
Secure Development Lifecycle practices and methods.
Technical monitoring, troubleshooting, impact determination, and problem-solving.
Vulnerability and penetration testing.

Employment Status
Employment Type: Full Time.
Office Hours: (10 AM – 6 PM) 6 days a week.
Benefits Provided by the Company
Salary: Competitive salary, based on expertise.
Salary review: Yearly
Festival Bonus: As per policy
Other benefits as per company policy
Flexible working hours. We value passion, impact, and results over hours.
Dynamic work environment.
Your work will make a large impact and will be used in public-facing services.
Apply link: https://forms.gle/sPcH2Gmf2m9arS288