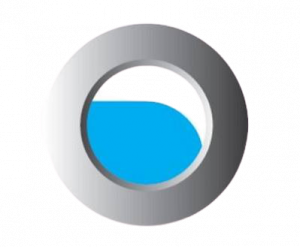 Head of Software Development [CLOSED]
Job Features
Job Category
Technical Development
Department
Technical Development
Application Deadline
15-10-2021



Overview
We are looking for a candidate to lead our software development team. The ideal candidate must be from a software development background and have years of hands-on development experience. Must also have significant experience in delivering enterprise software development project(s).
We are looking for candidates who understand data governance and provenance since and workflow automation will be the best fit
Job Requirements
Lead the creation of our software development approach, guidelines, and general frameworks, ensuring we are developing for both speed, scale, and security, making the right technology investments, trade-offs, and implementation decisions.
Provide advice and strategic guidance to R&D teams to help shape their design choices to balance the critical needs for speed-to-market and scalability.
Work with technical and business leadership to gain a detailed understanding of our target markets, key revenue opportunities, and upcoming products.
Collaborate and strategize with our Chief Architect to convert our technical strategy to production-quality code that serves the purpose.
Work with CTO, Chief Architect, and CIO to design and implement a security posture that enables innovative engineering solutions while protecting our valuable data.
Build, train, and develop an agile team of high-performing developers and engineers that can deliver hardened, scalable software at speed.
Qualifications
At least 8-12 Years' experience in following relevant task
A successful track record working as an engineering leader across multiple teams.
Experience working with consumer-facing digital products.Proven skills in working with microservice architecture.
Strong programming skills with a proven track record of working as a programmer early in the career.
A clear understanding of software engineering best practices.
Familiarity with Agile software development workflows.
In-depth knowledge of DevOps, including CI/CD automation, Infrastructure as Code, and application security.
Exceptional critical thinking and analytical skills, with the ability to quickly understand complex systems and data.
Experience providing project visibility to senior management.
Exceptional written and oral communication skills.
Demonstrated understanding of the distributed systems.
Employment Status
Employment Type: Full Time.
Office Hours: (10 AM – 6 PM) 6 days a week.
Benefits Provided by the Company
Salary: Market Competitive
Salary review: Yearly
Festival Bonus: As per policy
Other benefits as per company policy
Flexible working hours. We value passion, impact, and results over hours.
Dynamic work environment.
Your work will make a large impact and will be used in public-facing services.
Competitive salary, based on expertise.