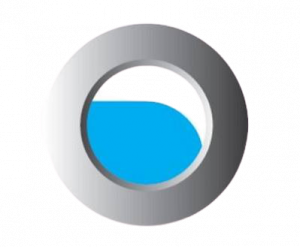 Information Security Specialist [CLOSED]
Job Features
Job Category
Cyber Security
Department
Cyber Security
Application Deadline
10-11-2021
Overview
We are seeking an Information Security Specialist with demonstrated competence and visionary experience to contribute toward the success of our initiatives. This role provides technical support to clients, management, security administrators and network operations involving cybersecurity assessments. Reviews, develops, tests, and implements security plans, products, and control techniques. Evaluate new and proposed security technologies.
Job Requirements
Provides significant contributions to source code analysis, manual pen testing, and training.
Schedules and executes vulnerability/ penetration testing.
Reports out on vulnerability and penetration testing and works with the clients to develop remediation plans.
Assesses the risk from not only a tactical perspective but also a strategic/global scale and applies these findings to aid in prioritizing remediation efforts.
Interacts with clients to discover, triage, and resolve security vulnerabilities with manual and automated tools.
Researches and investigates new and emerging vulnerabilities and participate in external security communities.
Qualifications
4 years Security Analyst experience with 2-4 years experience performing vulnerability assessments and penetration testing.
Bachelor's degree in Computer Science/Engineering/Information Security or equivalent work experience.
Current CEH/CEH Practical/CPENT/CHFI/GPEN/OSCP certifications are preferred.
Experience applying ethical hacker techniques, phishing schemes, emerging logical security threats, and compromised server techniques.
Significant knowledge regarding security vulnerabilities, application analysis, and protocol analysis.
Strong attention to detail, verbal and written communication skills.
Knowledge of and ability to manage vulnerability scans against a range of assets.
Experience devising methods to automate testing activities and streamline testing processes Practical experience with Linux and Windows operating systems.
Familiarity with common programming or scripting languages.
Ability to interpret and prioritize vulnerability scan results into remediation actions and track those actions through to completion.
Practiced knowledge performing vulnerability assessments against servers, workstations, web applications and other components.
Knowledge of methods for ongoing evaluation of the effectiveness and applicability of information security controls (e.g., vulnerability testing, and assessment tools).
Ability to understand information security risks associated with vulnerability and penetration testing.
Knowledge of patching programs of major hardware/software manufacturers.
Knowledge of secure configuration and hardening of systems.
Familiarity with classes of vulnerabilities, appropriate remediation, and industry-standard classification schemes (CVE, CVSS, CPE).
Employment Status
Employment Type: Full Time.
Office Hours: (10 AM – 6 PM) 6 days a week.
Benefits Provided by the Company
Salary: Market Competitive
Salary review: Yearly
Festival Bonus: As per policy
Other benefits as per company policy
Flexible working hours. We value passion, impact, and results over hours.
Dynamic work environment.
Your work will make a large impact and will be used in public-facing services.
Competitive salary, based on expertise.
Apply link: https://forms.gle/PSgzUwXaTY2eG4J27