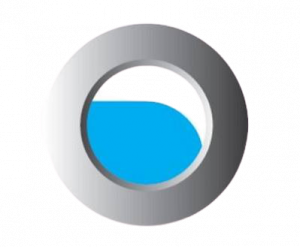 Internship Program – Robotic Process Automation (RPA)
Job Features
Job Category
Emerging Technology
Department
Emerging Technology
Application Deadline
05-09-2022

About the organization
Technometrics Limited is an ISO Certified (ISO 27001:2013, ISO 9001:2015) IT Services company and a Systems Integrator. We specialize in developing Bespoke Software Solutions, Systems Integration, Digital Transformation, and Process Automation, End-to-end Cybersecurity Solutions, and Emerging Technology Solutions.

Overview
Technometrics is looking for energetic and keen to learn fresh CSE, CS, or IT graduates who have experience in online problem-solving and want to develop their careers in the field of Artificial Intelligence & Robotic Process Automation. This is an internship program designed with 3 Months of fast-track professional learning opportunities. The first 4 weeks will be dedicated to learning, doing assignments & dissecting case studies. The successful candidates from this first phase of the learning program will get chances to prepare themselves for RPA/AI professional certifications with direct mentorship & sponsorship from Technometrics! Finally, the certified and selected candidates will get the chance to be onboarded as full-time team members of Technometrics's Emerging Technology team to jump-start their careers.

On the job training (First 2 Months):
RPA Development training
RPA business analyst training
RPA re-sales training
Access to various industry verticals for real-life automation exercise
Responsibilities
Analyze and automate various processes using new, cutting-edge technologies that Technometrics is currently implementing.
Design, implementation, build, test, and deployment of Automation Software solutions (Robotics Process Automation – RPA – software like UiPath, Blue Prism, and Automation Anywhere )
Understand the business process and identify the Automation scope
Identify the right scopes for RPA
ROI calculation and POC for RPA opportunity and projects
Advising clients on RPA tool selection
Collaboration with colleagues in other departments and countries, helping them automatize their processes in domains such as risk management, business optimization, finance, and customer intelligence
Regular, direct contact with the clients
RPA development as clients premises as and when required
Job Requirements
Knowledge of some programming languages (C#, .NET, Java, C++, Python, PHP, Javascript)
Good academic knowledge and project experience with AI & ML
Basic knowledge of workflow tools
Basic understanding of Agile software development methodology
Excellent analytical, problem-solving, and communication skills
Excellent team collaboration and teaming skills
Must have excellent written and verbal communication skills
Data Scraping , Extracting , Processing knowledge
Post-Training Qualification criteria
Must pass RPA bot development challenge
Must demonstrate a problem-solving ability
Experience/certification with UiPath is preferred
Experience with RE Framework is preferred
What working in this role offers
Support, feedback, and coaching from some of the most engaging colleagues and experts around
Opportunities to develop new skills and progress your career
Participation in extensive training on advanced technical matters and technologies (known and used globally)
Opportunity to work with both national & international brands from various sectors
The freedom and flexibility to handle your role in a way that's right for you
Employment Status
Employment Type: Full Time 
Office Hours: (8 AM – 5 PM) 6 days a week.
Benefits Provided by the Company
Salary: Market Competitive
Salary review: Yearly
Festival Bonus: As per policy
Other benefits as per company policy
Flexible working hours. We value passion, impact, and results over hours.
Dynamic work environment.
Your work will make a large impact and will be used in public-facing services.
Competitive salary, based on expertise.
Please fill this form bellow